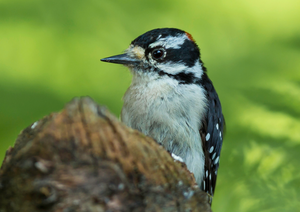 The Hairy Woodpecker is the larger lookalike of the Downy Woodpecker. Hairy Woodpeckers are medium sized woodpeckers, with black wings that have white spotting on them, white bellies and chests, and a white stripe down their backs.
Chimney Swifts are dark colored, swallow-like birds that spend most of their time in-flight. When not flying, they have feet and legs that are uniquely adapted to clinging to the sides of rough surfaces, such as dead trees, cliffs, or your chimney!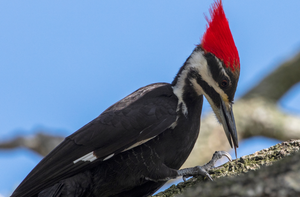 The Pileated Woodpecker is the largest living woodpecker in North America; the Ivory Billed Woodpecker was larger but is assumed to be extinct.